Tunnels with equipment from Paneda
BREAK-IN systems for tunnels
Safer tunnels with Paneda. World leading supplier.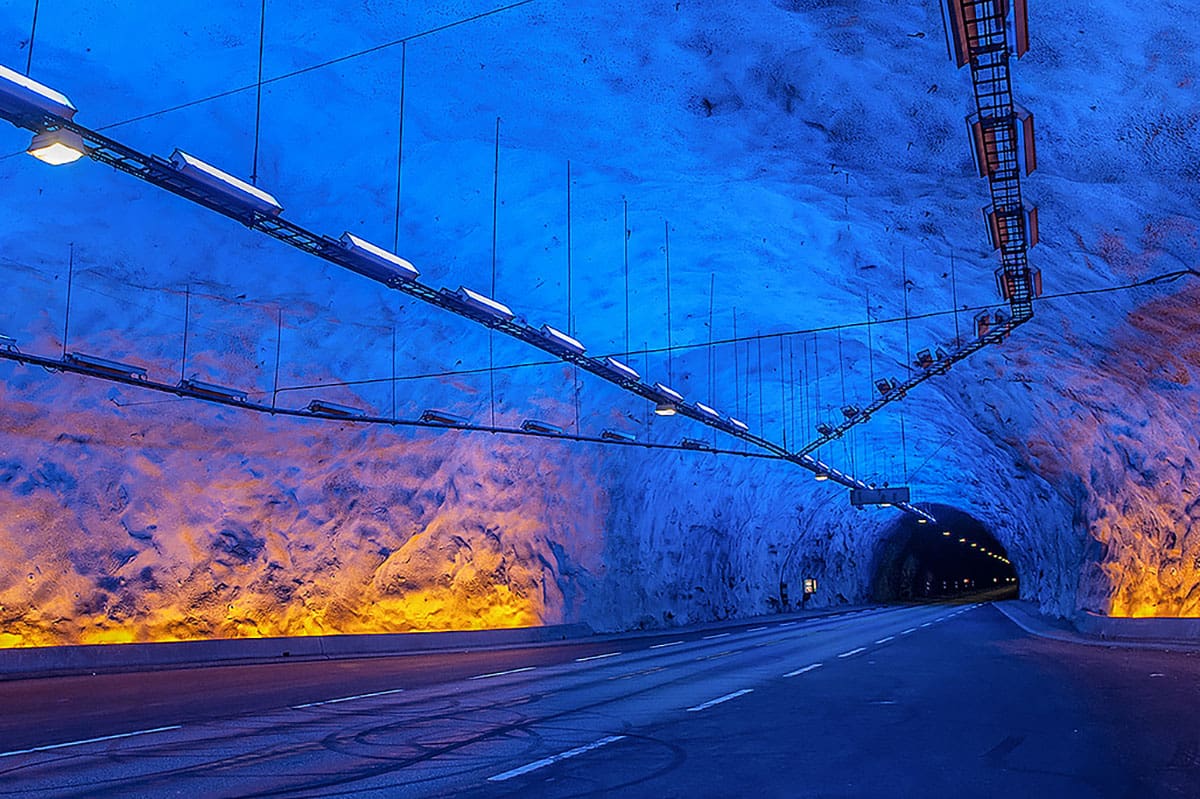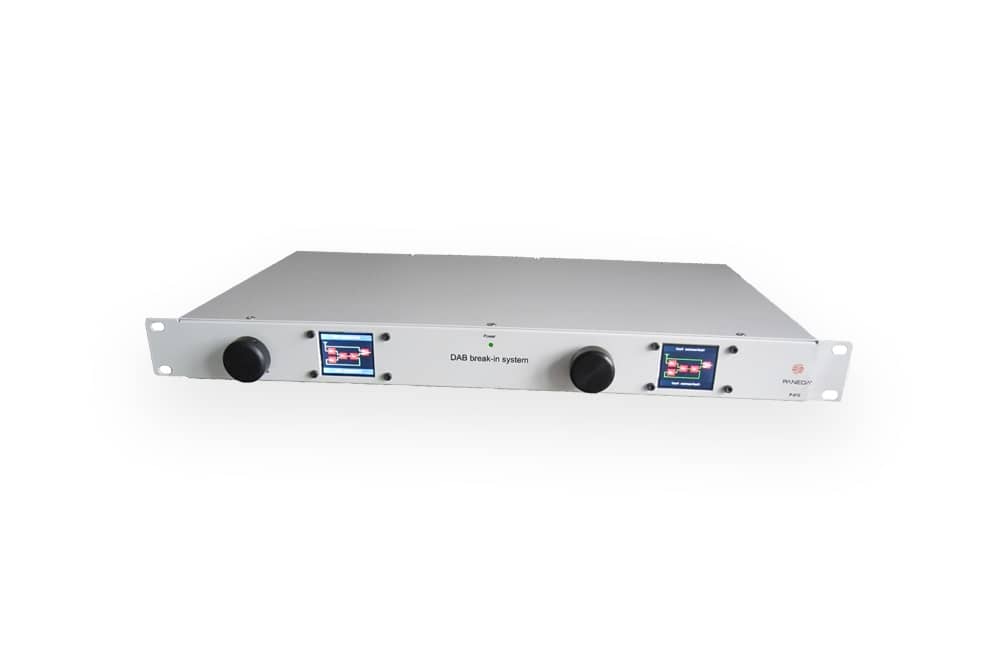 Hardware
The Paneda 1U height hardware is the most compact and rack space efficient system on the market, hosting a dual DAB system, complete with dual COFDM transmitters in a single unit. The Paneda system is a complete turn-key solution for DAB break-in.
What is a Break-in system?
A break-in system is a solution for interrupting on-going transmissions in road tunnels or any other public area where people needs to be notified in case of emergency, like fire or accidents. These kind of systems are mainly developed and designed to be used in road tunnels, but is also suitable for use in train stations, parking garages, shopping center or other places where a break-in system can be used, not necessary for emergency but also for information.
For analogue radio, like FM, the principle for a break-in is to shut down the broadcasted signal in the tunnel, and replace the signal with an standby transmitter carrying the emergency messages. Since FM is analogue, this doesn't require any synchronization or other mechanisms to trigger an emergency message.
Unlike FM, DAB is far more complicated due to the fact that DAB radio use a digital technology and cannot use the same principals as for FM since DAB requires correct timing and signalling, otherwise a receiver will mute if it loose the original signal, even the shortest interruption will cause a switch over failure.
The Paneda DAB break-in system supports 100% seamless switch-over, developed by experts with many years of experience from DAB head-end system.
The Paneda system is a compact solution built for many years of error free operation. The latest architecture ensures high performance and reliability as well as supporting easy to implement future upgrades.
Key Benefits:
Compact
The system is compact and use a minimum of rack space and depth. Power consumption from 30W each system with dual DAB ensembles with transmitters built-in.
100% synchronized
The system is fully synchronized with the on-air signal, the unique Paneda re-clock handling phase locks to the broadcasted signal and align its timing. No need for GPS. 
Receiver compatibility 
The Paneda system ensures that a break-in will be compatible to all receivers due to its advanced synhronized timing and signalling. 
Monitoring
The webinterface shows real time status system presented in a graphical way. The easy to use API enables a smooth integration to external system for monitoring, also SNMP supported. 
Remote management
The system can be fully monitored and controlled remotely from our operation center. The complete chain can be tested remotely without the need to be on-site.
Modular & Flexible
The system is fully integrated and controlled by the Paneda management system, capable to also be integrated with other kind of controlling systems, including monitoring hardware status as temperature and power supply status. The system can be used in conjunction with any kind of system for emergency sources as phone-lines, microphones, AoIP, line-in, pre-recorded files or any other format.
System integration
Paneda are experts in system integration and often assist in specification work, implementation and documentation including connection drawings.
The logical blocks for a break-in system is to first copy the original broadcasted signal and lead this into the tunnel. The break-in system will analyse the structure of the signal and create an mirror of the signal, but with the audio replaced with the emergency/information content.
If needed, a seamless switch between the original signal and the "replaced" signal can be performed by authorized personnel.
The most complicated process in a break-in system is to ensure seamless switching. The Paneda switching module is developed with unique technology using the principle of comparing the synchronization between the original signal and the re-created emergency signal and are able to detect as less as 50 microseconds differences, and will adjust its delay in real time, automatically.
UNLIKE other systems on the market, Paneda uses the original signal in all normal situations, switching only in case of emergency. This design ensures a interference free signal at the entrance/exits as well as an un-modified original broadcasted signal.