Head-End systems in operations worldwide
Complete Solutions for Digital Radio DAB.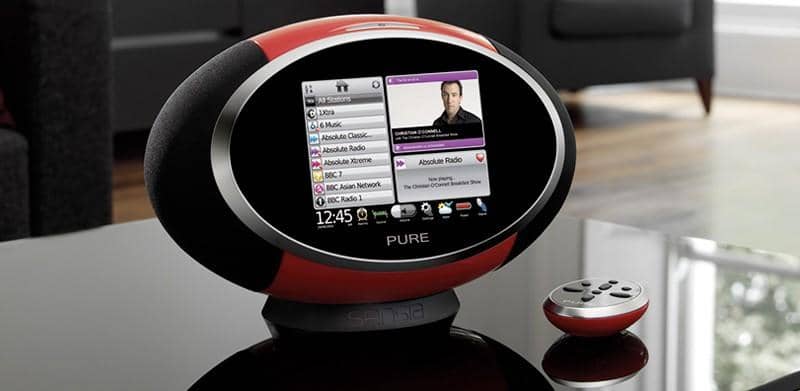 Paneda offers the most modern DAB system on the market, built to be easy to operate and providing a cost-effiicient solution. A Paneda DAB Head-End system contains DAB multiplexer, DAB/DAB+ Encoders, Data Inserter and management system. The system is compliant to the DAB standard ETSI EN 300 401.
Paneda is a world leading supplier of DAB head-end systems with over 180 systems in operation worldwide.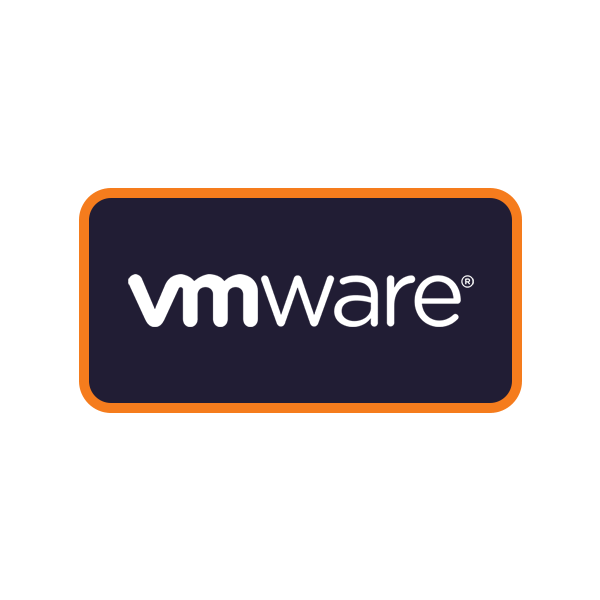 VMware server
The complete system can be installed in any existing server environment using VMware virtual machines. Paneda also offers turnkey solutions with an HP server and VMware pre-installed. A standard server can host up to 4 independent multiplexers and a number of encoders in the very same server hardware.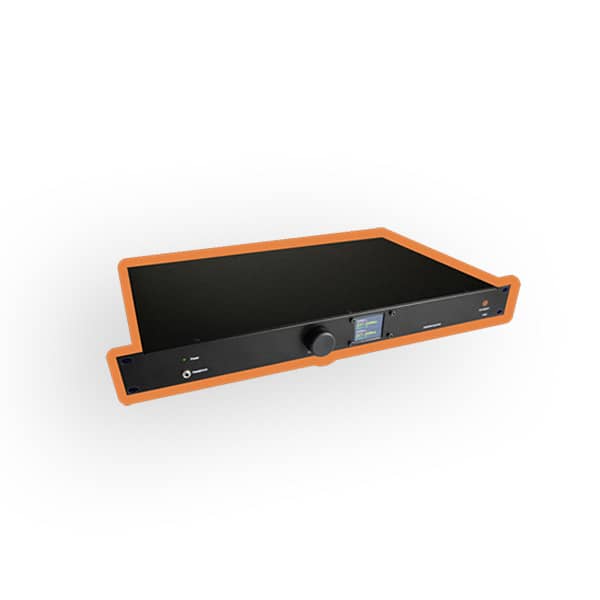 Dedicated Hardware
The Paneda hardware is an all-in-one solution where a single unit can contain both a multiplexer and up to 16 DAB/DAB+ encoders. Power consumption only 30W. The hardware supports most kind of Audio interfaces, such as AES/EBU, AES67/LiveWire as well as webstreaming formats.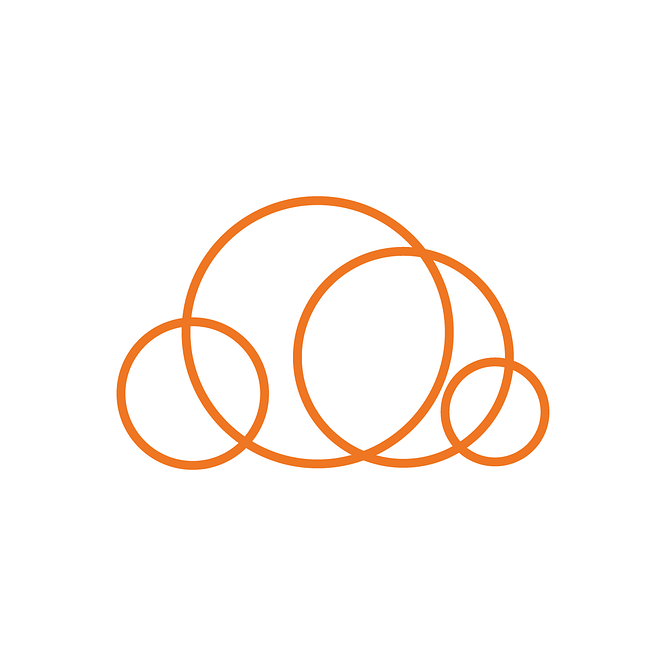 DAB in the cloud
A modern system can nowadays be realized as a Cloud based system where the complete system installed in a datacenter, as Google. Paneda offers a complete Cloud solution as a service.
The system should be realized in a redundancy cluster. The cluster members are independent from each other and can be located anywhere. One member can for example be located in the customer datacenter using AES67 inputs and another member can be located in another location and using web streams. There is no limit on the number of cluster members. All members instantly and automatically synchronize themselves with the cluster leader.
Furthermore, Paneda also offers DAB as a service, where the Paneda 24-7 central operates and monitor the functions.
With the unique built-in Paneda SMART content switch technology, the system automatically and seamless select the best signal from N redundancy members and can even combine sub channels from different members in order to create the best possible output signal. 
Example, one audio error in main mux, another audio error in the redundant mux, generates an error free output by combining the 2 systems. In a traditional system, one service would have been affected on-air. 

A DAB system must fulfil a number of requirements and must be designed to work unattended for many years in operation. A MATTER OF UPTIME!
Flexible deployment, hardware, software and cloud.
Developed for virtualization. 
Unique virtual provider handling. Each Radio Station can operate, manage and monitor its own services.
Unique redundancy handling with SMART content switching.
Easy integration of Meta data as text and pictures.
Unique connector with robust protocol enables usage of Internet.
Flexible audio sources, support for Icecast/Shoutcast, AES67/LiveWire, PCM and more.
Complete system in the cloud without hardware that requires no special skills.
Low entry investments with predicted monthly cost.
Security in focus.
Highest security with TLS (HTTPS) and 2 factor authentication.
Responsive and real-time based webinterface.
Audio input source redundancy
Synchronized EDI-PFT output.
A Paneda system is 100% webbased using a modern architecture. The system uses Javascrips,HTML5 and JSON based restful APIs with realtime status updating for all data. The information in webinterface is updated and presented in real time, for example VU meters for audio services including metadata. The system supports SNMP for monitoring. In addition the easy to use API allows easy integration into your existing monitoring system. SkyLine Communication with the system DataMiner is one example of a ready to use implementation.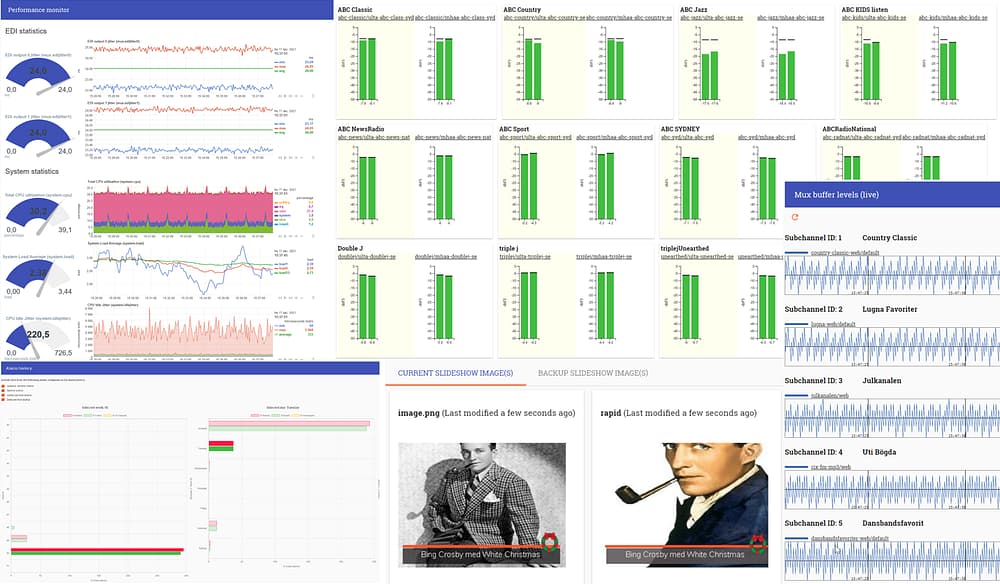 The DAB/DAB+ encoders are normally installed integrated in the platform, but can also be realized as external units, as software or hardware units.
Paneda offers two hardware options: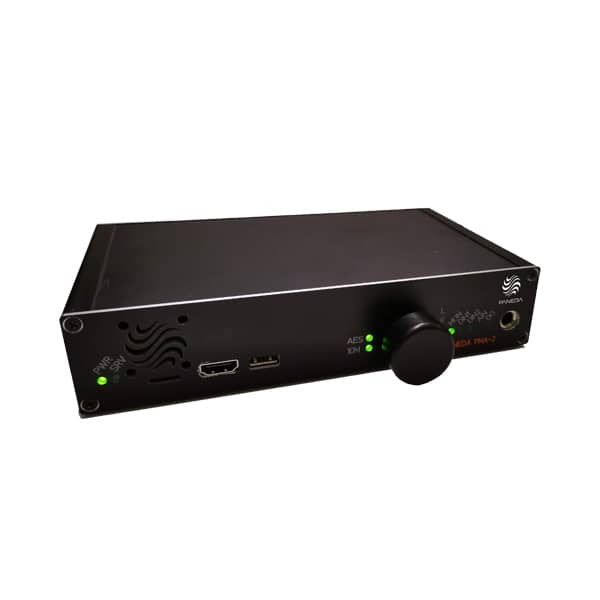 Paneda 3ch hardware encoder
DAB/DAB+ Encoder hardware, 2x AES/EBU input, 1x Analogue L/R input. The unit can be co-mounted with an additional unit in a 19″ frame. AES67 Audio and streaming formats supported. Integrated in the Paneda multiplexer web interface.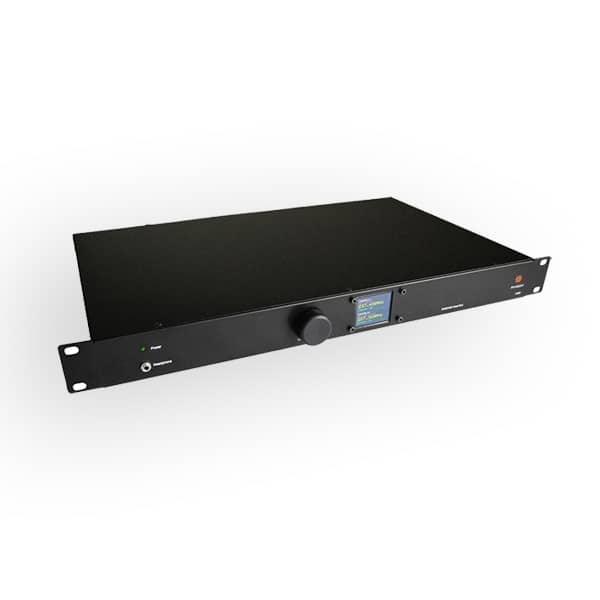 Paneda 16ch Encoder
16ch DAB/DAB+ Encoder hardware, supporting 8x AES/EBU inputs and AES67 formatted audio. In addition, most kind of web stream audio formats is supported. (Shoutcast/Icecast, AAC, MP3, FLAC and more).