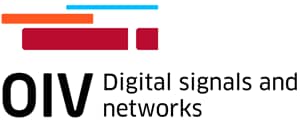 Linköping, Sweden 2022-03-10 FOR IMMEDIATE RELEASE
OIV, (Transmitters and Communications Ltd.) the Croatian network provider of national strategic communications infrastructure, and Paneda have signed a long-term agreement for the roll out of DAB+ in Croatia. An initial order has been placed within the agreement based on the Paneda virtual server-based platform and consists of two complete multiplexer systems in full redundancy including multiplexers, encoders, and metadata system. The system is expandable with up to six systems on the same platform.
---
Johan Ericsson, Sales Manager Paneda said:

"We are very happy to support yet another country to roll-out DAB+ and look forward to a long-term relationship with OIV. Furthermore, we are pleased to note that Paneda was awarded in stiff competition where the Paneda system has been evaluated against stiff requirements"
---
Igor Likević, Signal Processing Junior Specialist at OIV says:

"OIV has tested and evaluated several different systems, and where Paneda stands out as a very competent system that is also easy to use and understand. The team behind Paneda shows impressively good support and knowledge"
---
ABOUT OIV (Transmitters and Communications Ltd.)

OIV – digital signals and networks, the primary provider of national strategic communications infrastructure that offers clients reliable digital networks and platforms for the transmission and transfer of digital signals, distribution of content and fibre-optic network for mission-critical services. OIV has been providing Croatian citizens with a national strategic broadcast infrastructure, over 95 years for radio and 65 years for television.
---
For more information, contact Johan Ericsson Sales Manager, johan.ericsson@paneda.se